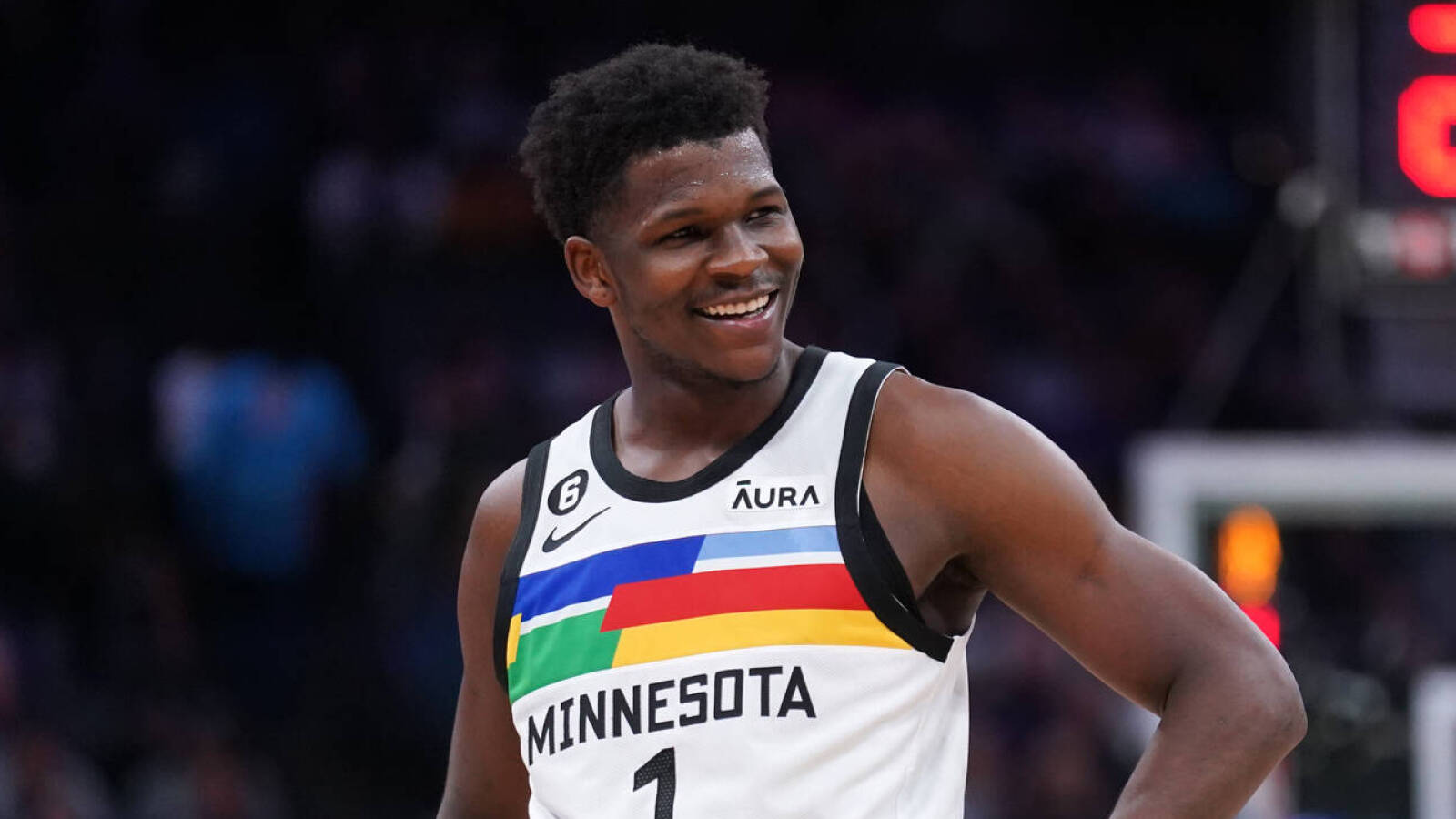 Wojnarowski reports that the deal can be worth up to $260M, though that would hinge on Edwards making an All-NBA team in 2024 and the salary cap rising by the maximum 10% for the 2024-25 league year. With a 10% cap increase and no All-NBA spot for Edwards, the five-year extension would be worth $217M.
It will be a straight five-year contract with no player or team option, reports Jon Krawczynski of The Athletic (Twitter link).
"I'm humbled, appreciative and excited to remain in Minnesota as a part of this incredible Timberwolves organization," Edwards said in a statement to Wojnarowski (Twitter link). "It's amazing to see where hard work can take you."
The No. 1 overall pick in the 2020 draft, Edwards has increased his scoring average and efficiency in each of his NBA seasons to date. He averaged 24.6 points, 5.8 rebounds, 4.4 assists and 1.6 steals with a .459/.369/.756 shooting line in 79 games (36.0 MPG) in 2022-23, earning his first All-Star nod.
Even though the Wolves also have Karl-Anthony Towns and Rudy Gobert on maximum-salary contracts, there was a strong belief entering this offseason that Edwards, the player the franchise will likely build around for years to come, would get a max deal of his own. He looks poised to officially sign it as soon as he becomes eligible to do so later this week.
Edwards will play one more season on his rookie scale contract, which will pay him $13.5M in 2023-24 before he receives a massive raise. If the cap increases by 10% to $149.6M in 2024-25 and Edwards makes an All-NBA team, he, Towns, and Gobert would earn a combined $141M that season and that number would only increase further in 2025-26.
While those three max deals — and a potential extension for Jaden McDaniels — figure to hamper the Timberwolves' financial flexibility going forward, any eventual moves made to address that issue are more likely to involve Towns or Gobert than Edwards.
Edwards is the third 2020 first-rounder to agree to a "Rose Rule" rookie scale extension that can start at up to 30% of the cap instead of 25%. Tyrese Haliburton of the Pacers and LaMelo Ball of the Hornets will also reportedly sign those deals, while Desmond Bane of the Grizzlies is getting a rookie scale extension worth the standard 25% max.